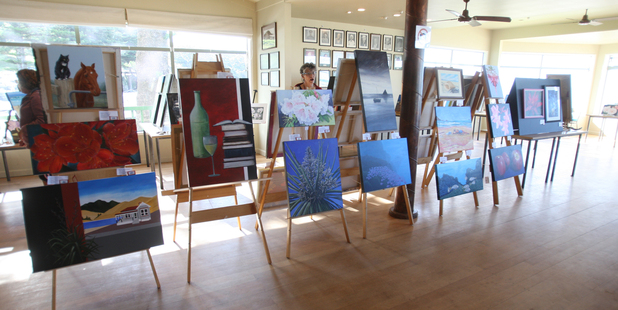 The Mount Art Group will be celebrating its 40th anniversary during its annual art exhibition.
For several years the Mount Art Group has run a popular exhibition at the Mount Surf Club.
Its next annual exhibition, which will be a celebration of the group's 40th anniversary, is planned for this weekend.
The exhibition will be held at the Mount Surf Club and for three days visitors can browse and view the paintings club members have been working on over the past 12 months.
There will be a huge variety of art works on display, and Mount Maunganui College art students will also be exhibiting their work at the surf club.
Visitors, including children, are encouraged to find their own "hidden talent" and creativity in the painting corner. Mount Art Group members will be working on paintings during the show and all works are for sale and reasonably priced. Entry to the exhibition is free.
The Mount Art Group meets on Thursdays at St Peter's Church hall on Victoria St, Mount Maunganui from 9am to 2pm. New members are welcome, and people who are keen to learn more about painting techniques are offered six weeks of introduction tuition.
"You can paint at home, but here you will find like-minded people whose brain you can pick," says longtime art group member Frances Ransley.
Frances is described by the others as the driving force behind the group. She was club president for eight years, and was awarded life membership in 2011.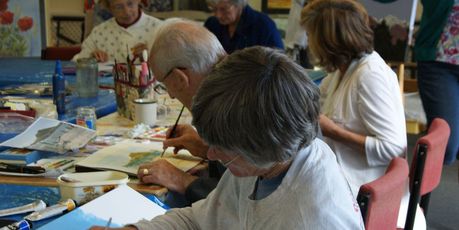 Frances says the group has members from all over the region, not just Mount Maunganui.
"It has always been a great group. It's very social, and we get on very well. Feel free to come see us at the exhibition, or pop into the hall on a Thursday if you'd like to find out more about what we do."
The Mount Art Group three-day anniversary exhibition will be held at the Mount Surf Club at 21 Adams Ave, Mt Maunganui, from Friday, May 2 until Sunday, May 4, and is open to the public from 9am until 5pm.