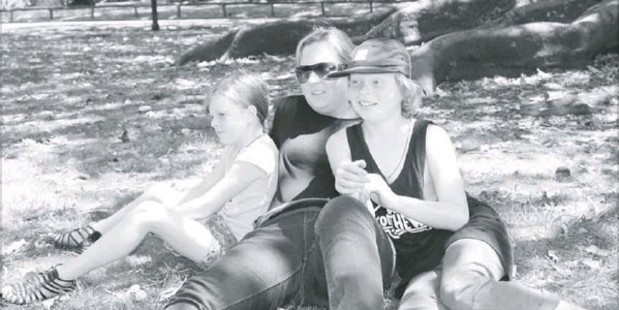 Tomorrow Jamie Luman and his fiancee Ricki Smith will be living their dream with highlights streamed on to Facebook.
The couple have always envisioned buying a lifestyle block and are abandoning the bright city lights for a greener life in the country.
Years spent reading magazines and blogs dedicated to rural pursuits will come to fruition with footprints of their endeavours being shared online.
They are taking the plunge and swapping a quarter-acre section in Greerton, where there was room for a few chickens, for a property at Oropi.
Driven by the desire to grow their own fresh vegetables and meat, Mr Luman said they've become passionate about knowing more about their food.
"When you watch Country Calendar and all those kind of shows you find boutique manufacturers that are catering to Kiwis that want to get closer to their food and understand a bit more about it," he said.
"There is no better way of doing that than growing it yourself. Plus we wanted our two kids to grow up a bit more rounded and get some life skills."
However, the couple had stretched themselves to the limit and he said everything would be done on a shoestring budget.
"It was a big stretch for us probably and we've probably spent more money than we should on a property. But we decided bugger it, let's do this.
"It took a lot of haggling with the bank but we eventually got it over the line, it's a huge investment."
The land encompasses only 0.8ha but it will put them on the road to self-sufficiency, he said.
"It's not a lot of land but it's a beautiful home and a lovely place to raise our kids."
No stranger to the community of lifestylers, Mr Luman said the network was great because they would readily share information with a newbie.
"There is no competition, just a collective desire to supplement ordinary lives with quality food and a healthy environment. It's extremely refreshing to see so many people eager to see you succeed.
"It makes it difficult to argue that your lack of knowledge is the handbrake for a change in where and how you live."
However, the couple's trials and tribulations will soon be up for discussion as they juggle fulltime jobs with life on the land.
Their Facebook page www.facebook.com/goingrural has already received more than 200 likes.
It was the ideal way to give back, share knowledge and useful links, he said.
"Living the good life is a scrapbook diary about things we find out, what we are looking to do and how we are going to do it on this property."
The challenge would be doing it on next to nothing because they had no money left, he said.
Photos and videos of their efforts were also being posted.