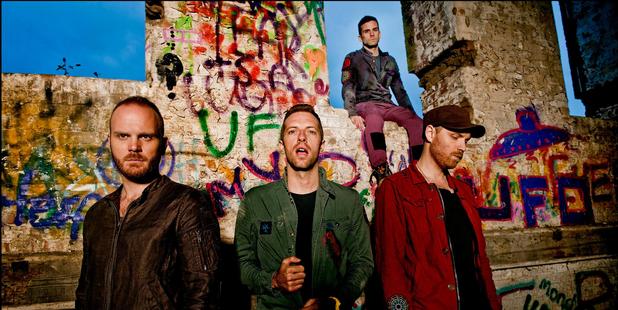 Coldplay's handwritten lyrics have been found by two girls in Tauranga Library today as part of a worldwide competition.
The world-famous band launched the #lyricshunt competition on twitter, hiding hand-written lyrics in books in nine libraries around the world.
Lauren Bracken and Annalie Tennant tweeted about 10am a picture of the lyrics they had found in Tauranga Library.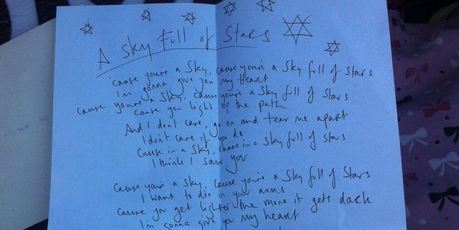 Coldplay tweeted the hint "CLUE 7: Where the Apterygidae family have plenty in the bay, find the City Library on Willow and look for Ms Jackson's THoHH #lyricshunt" earlier this morning.
This was followed by a photo of the entrance to the Tauranga Library shortly before the girls tweeted their discovery.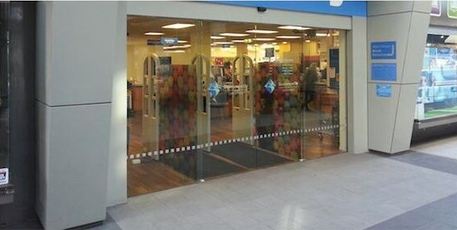 Lauren said she had been following the international hunt for the past few days in the "small chance" one would be in New Zealand.
She was in Auckland when she found the clue and realised it was referring to Tauranga.
She sent a text to her friend Annalie, in Tauranga, who drove to the library while Lauren researched to find the right book.
Annalie said she expected a lot of people to be there and was surprised she was the only one.
Both big fans of the band, the girls plan to frame the lyrics, joking they may have to cut them in half to share them.