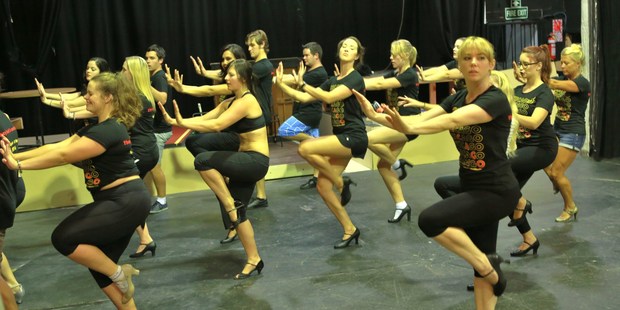 SATURDAY APRIL 26
WHAT: Chicago - The Musical Vaudeville
WHERE: Westside Theatre
WHEN: Friday April 25 - May 17, 8pm
Set in the legendary city during the roaring "jazz hot'' 20s. Ph 578 4824.
WHAT: Baypark Speedway - Top Half Midget Series round two
WHERE: Baypark
WHEN: April 26, 6.30pm
Baypark's salute to wide tyres plus a NZ title trophy up for grabs. Ph 574 6009.
WHAT: School Holiday Carnival
WHERE: Memorial Park
WHEN: April 26 - May 2
Fun of the fair _ dodgem cars, hurricane, ferris wheel, crazy circus, carnival games and fairground food. 07-824 7099
WHAT: Alice in Wonderland
WHERE: Baycourt
WHEN: April 26-27
Susanne Hanger Dance adaptation of Alice in Wonderland. Ph 543 1721.
SUNDAY APRIL 27
WHAT: The Wedding Affair
WHERE: Trinity Wharf Tauranga
WHEN: 10am - 3pm
A fun day out for those wanting to wed. www.nzwed.com
WHAT: Earthwise Kaimai Classic
WHERE: 8am - 3pm
WHEN: McLaren Falls
New 52km no-kayak short course plus 5km, 10km and 15km trail runs. luke@eventday.co.nz