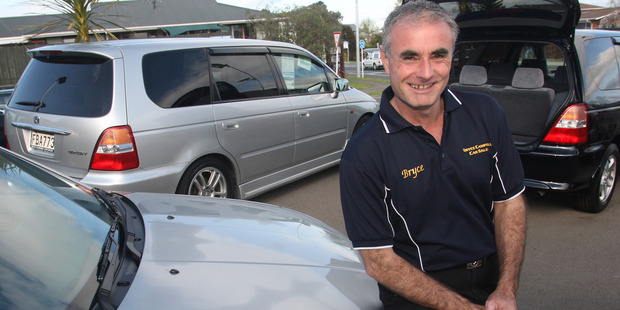 Tauranga car dealers say affordable, high quality imported vehicles from Japan are helping boost the demand for used cars in the Bay.
A Nielsen Global Survey of Automotive Demand found 42 per cent of New Zealanders intended to buy a used car, with only 10 per cent likely to buy a new one.
These numbers put New Zealanders' preference for used cars ahead of Europe with 28 per cent intending to buy used cars and 24 per cent in Australia.
In the Asia-Pacific area, intentions to buy new cars were well above New Zealand's 10 per cent, with 65 per cent of respondents saying they would buy new and seven per cent planning to buy used.
Tauranga car salesman Bryce Campbell, of Bryce Campbell Car Sales, said he was not convinced by the survey which only captured 30,000 people across 60 countries, but agreed the market for used cars in New Zealand was looking positive.
He said the used cars in New Zealand represented excellent value for money.
"If you buy a new car it loses value as soon as you drive it out," he said, "and not everyone can afford a new car at the end of the day".
Mr Campbell said New Zealand was lucky with the range of affordable and quality used cars from Japan.
Tony Hammond, of Tony Hammond Motors, said their used car numbers were "going through the roof" with a great number coming from Japan.
"We're back to doing the numbers we were doing in '07 and '08," said Mr Hammond.
Tauranga Motor Company used car salesman Glenn Cameron said used car sales had been looking strong for the past year, despite new cars being their strongest market.
All three salesmen thought the rising sales were a result of the market recovering from the recession. They suggested consumers had been holding off upgrading. "With the exchange rate where it is at the moment it's a good time to buy," Mr Campbell said.
The Neilson survey figures backed this up with over half of New Zealand respondents saying they planned to buy a new or used car in the next two years.
According to the survey 77 per cent of New Zealand respondents said a love of driving was the biggest trigger for automotive sales.