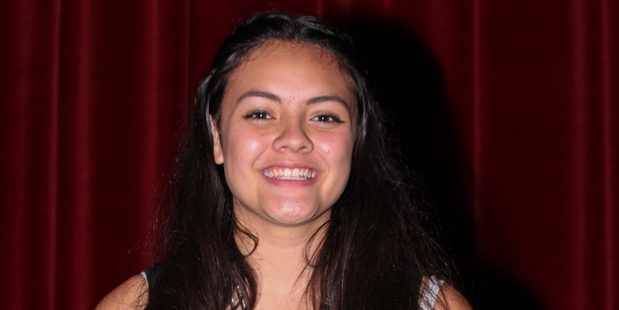 A Tauranga student was named most outstanding vocalist at the 37th National Youth Jazz Competition.
Tauranga Girls College student Leilani Taula was awarded the Dave Feehan Trophy for most outstanding vocalist at the competition's final prize giving yesterday.
T Jazz, a group of Tauranga Boys' and Girls' College students, won a gold award in the combos section of the competition which saw 13 bands perform at Baycourt Theater yesterday.
Coltrane, from Rangitoto College, won the Norman Family Trophy for Best Jazz Combo.
The judges also awarded four Gold Awards, five Silver Awards, and four Bronze Awards to the Combo performers.

Combos Competition
Best Jazz Combo - Norman Family Trophy - Coltrane from Rangitoto College
Gold Award - T Jazz (Tauranga Boys /Girls Colleges), Bromann (Wellington College/Kapiti College) Huntley, Coltrane (Rangitoto College), Huntley (Huntley School)
Silver Award - Tauranga Boys College Combo, Sharp Edge (Pukekohe High School), Fore Quarters (Western Heights High School/Tauhara College/Tauponui-a-tia College), Avondale College Combo, Mini Men (Huntley School)
Bronze Award - Wellington High School Jazz Band, Macho Warriors (Wairarapa College), Kerikeri High School Combo, Scared Heart College Jazz (Lower Hutt)