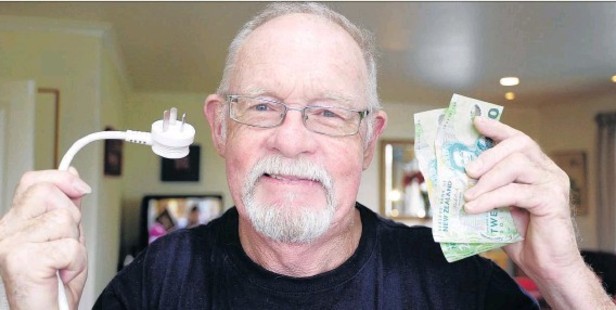 The number of Tauranga residents switching power providers hit a 10-year high in March as Trustpower battled to win back customers lost in aggressive marketing campaigns by rivals.
The number of switches more than doubled from 803 in February to 1822 last month, according to Electricity Authority figures.
The Authority is an independent Crown entity responsible for the efficient operation and regulation of the New Zealand electricity market. More than 400 Trustpower customers switched away from the company after it was targeted in rival advertising campaigns launched in November but almost 800 signed up to the company last month.
Genesis Energy subsidiary Energy Online gained 670 customers between October 2013 and March 2014.
Powershop, run by Meridian Energy, entered the Tauranga market late last year and had a slow, but steady, increase of about 150 customers between October and March and now has a customer base of about 450.
The figures include switches, new connections and de-activations.
Electricity Authority chief executive Carl Hansen told the Bay of Plenty Times Weekend the statistics reflected increasing competition in Tauranga.
"This is good for consumers in the short term as they often receive significant discounts if they shop around for the best deal, and it is also good for consumers in the long term as it puts pressure on the retailers to up their game," he said.
Trustpower community relations manager Graeme Purches said most of the changes came down to the aggressive marketing by Energy Online and Powershop.
"There were a lot of switches in January and February because of some advertising by two of our competitors that said they [Trustpower customers] were better off with them. The vast majority actually figured out they were not."
Mr Purches said a lot of customers who switched from Trustpower found they were worse off when they got their first bill from the new provider and had made the decision to change back "off their own bat".
Potential customers were also encouraged to make the change in March in order to be signed up in time to receive this year's TECT cheque, he said.
The company, which has about 43,000 customers in Tauranga, also began selling gas in November but started advertising it last month, which prompted others to switch to Trustpower, Mr Purches said.
Energy Online spokesman Richard Gordon said the company now had about 1900 customers in Tauranga, thanks in large part to its advertising campaign.
"It's a competitive market. We're being very aggressive with Energy Online as a brand in Tauranga and having some good success."
He said any notion customers were not happy with the deals they were getting was "purely speculation".
Powershop chief executive Ari Sargent said the "modest growth" was in line with what he expected.
Customers were happy with the service provided, he said.
Mr Sargent said many Trustpower customers were on fixed-term contracts which made it difficult for new companies to draw them away as the customers did not want to pay the exit fee.