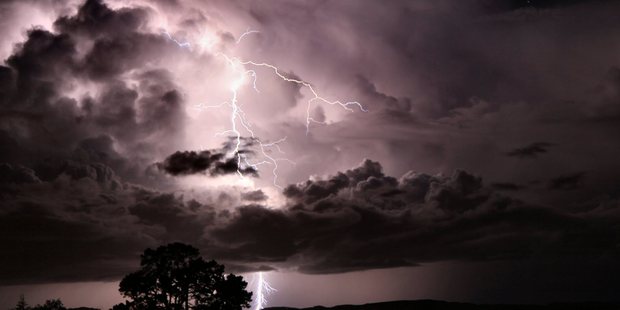 Saturday 1.40pm: Heavy rain and thunderstorms are expected to become more active in the next few hours, especially in the eastern Bay of Plenty.
Rainfall can be expected to be about 10 to 25mm/hr but MetService warn some thunderstorms may become severe and produce 25 to 40mm/hr of rainfall.
MetService warn people to lookout for flash flooding, especially about low-lying
areas such as streams, rivers or narrow valleys, or slips and dangerous driving conditions in rain of that intensity.

Friday: More thunderstorms and heavy downpours are expected in the Western Bay today.
A narrow band of intense thunderstorms lies from just east of Coromandel Peninsula onto western Bay of Plenty and is moving slowly east.
These thunderstorms and downpours are likely to be intense, but quite localised.
Another 7mm is expected between noon and 2pm with a total of 22.1mm expected by midnight.