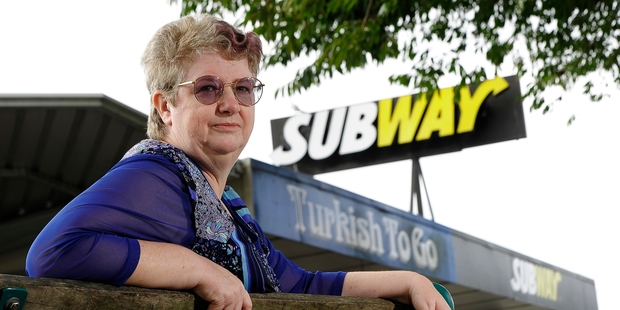 Ratepayer money could be saved by paying for part of the Greerton Library expansion with the sale of a block of shops, a campaigner says.
But Tauranga City councillors say the shops bring the city good lease income.
The council's draft annual plan recommended the council sell its property at 137 Greerton Rd, where Plunket was housed, and use the money to offset the cost of a $955,550 rate-funded loan for the expansion of the Greerton Library.
Tauranga Library Friends campaign manager Kate Clark said the council should instead be selling the block of shops at the corner of Chadwick Rd and Greerton Rd, where Subway sat, as it would generate more funds and mean the loan could be paid off quicker.
Mrs Clark said this block of shops was bought by council for the purpose of extending the library so should be used for the library's best interests.
"In a council meeting on January 29, they decided not to sell it because it brings in a really good return but it didn't always because for many years some of those shops sat empty.
"Why should the council get that good return when the library has to have its services cut because of that loan? If it was bought for the library, why isn't the library getting that return?"
She would be making a submission to the council's annual plan with her arguments.
Councillor Gail McIntosh said she wanted the commercial shops kept for future development as a community hub incorporating the library, a Tauranga City Council service centre, community hall or similar.
Selling off the shops limited future options, she said.
Mayor Stuart Crosby said the council would need take into account lost lease revenue when considering which sites to relinquish to fund the library upgrade.
Councillor Catherine Stewart said she would see what the community had to say on the matter, adding: "I would be concerned using money outside of development contributions collected and selling or using other properties is using extra ratepayer funding."
It would be less financially viable to sell the Subway site, councillor Steve Morris said, as it was returning an income higher than the cost of borrowing and its value was likely to rise once the library redevelopment was completed.
Councillor Kelvin Clout said the Subway building should remain in council ownership and the commercial return exceeded average interest costs so it was cash flow positive for the community.