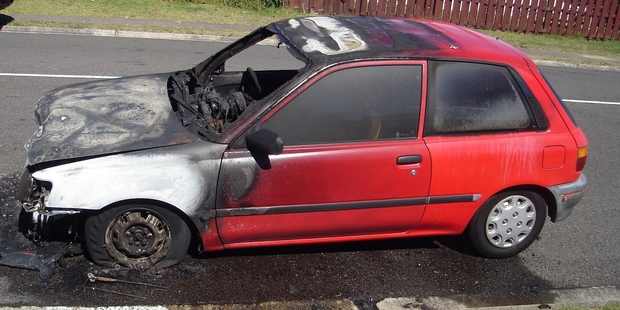 A 79-year-old woman is grateful to the young people who hurried to her rescue after her car caught fire.
Bayswater Retirement Village resident Wendy Aldworth was driving home from Rotorua with a friend last Saturday when thick black smoke started to pour out of the engine.
"A guy from Bayswater went past and flashed his lights and tooted at me and I suddenly realised there was smoke coming out both sides, very thick. I pulled over immediately and my girlfriend said 'I'm getting out of here'."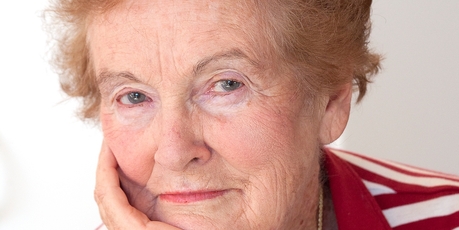 She believed the car must have already been smoking for a while, and had noticed the petrol gauge went "from three-quarters of a tank to half very, very quickly".
When Mrs Aldworth got out of the car, "all these young people just came from everywhere".
"There must have been about 20 of them," she said.
"One of them went and grabbed a hose but his girlfriend started screaming at him and said 'get back, it could blow', so she rang the fire department."
A second young man warned her not to go near the vehicle again but told her he would get her belongings from the trunk for her after the fire was extinguished.
Mrs Aldworth said she had stood there like a "stunned mullet".
"She [the car] wasn't going anywhere, she was completely burnt out."
"I just stood there staring at my car, it's been my Canterbury car for 21 years, she's been so faithful."
Mrs Aldworth said she bought the 1991 Toyota Starlet in 1994. It had done more than 190,000km and in that time required only two cam belts and three new tyre replacements.
A man had offered to drive her home.
"He said 'right, where do you live? I'll take you home'.
"Four others offered us cups of tea," she said.
Mrs Aldworth was still awaiting the report to find exactly what happened. She said she would not be able to afford another car.
Firemen had not been sure what sparked it, she said.
"But a mechanic came out and thought some wire had fallen on the battery."
Mrs Aldworth wanted to extend her gratitude to all those on Grenada St who helped her.
"I really appreciate the help and assistance from the people from Grenada St Mount Maunganui, I didn't know them from a bar of soap."