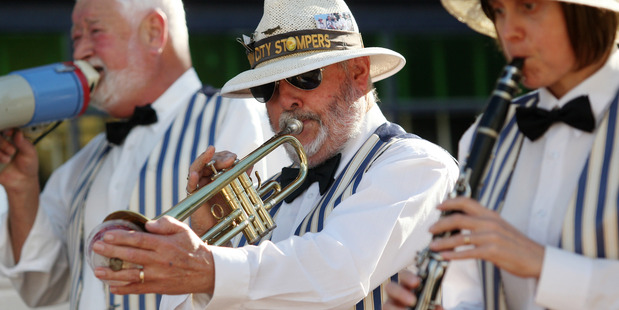 More than 20 bands and performers will flood Tauranga's waterfront this Easter as part of the 53rd National Jazz Festival's Downtown Carnival.
And festival-goers are encouraged to take advantage of free buses to take people to and from the street party on April 19 and 20.
Four stages will be set up along The Strand with street performers in Red Square and family entertainment on the city's waterfront.
The city is expected to be a hive of activity from noon until 6pm each day.
Free buses will be provided by the Bay of Plenty Regional Council with an increased frequency of service on all Tauranga urban routes.
More bus information can be seen at www.baybus.co.nz or call 0800 4BAYBUS (0800 422928) and a full line-up for the Downtown Carnival is available at www.jazz.org.nz.