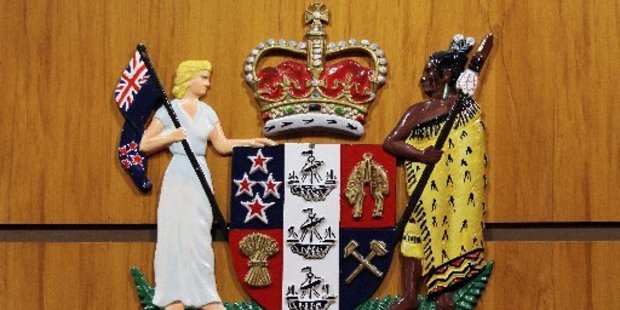 A Tauranga man is on trial defending allegations that he molested two young women, and attempted to abduct an 11-year-old girl in Ohauiti last year.
Aden Travis Kingi, 29, whose jury trial began in Tauranga District Court yesterday, denied seven offences against three teens, aged between 11 and 17 .
The charges were one count each of attempted kidnapping, sexual grooming, doing an indecent act on girl under 16, assault with intent to commit sexual violation and unlawful sexual connection.
He also denied two counts of indecent assault on a girl aged under 16.
The offences are alleged to have been committed between 2010 and 2013.
During her opening address, Crown prosecutor Hayley Sheridan told the jury Kingi was accused of trying to entice a 11-year-old girl into his distinctive blue van while she was cycling along Ohauiti Rd on February 11, 2013.
Mrs Sheridan said that about seven months earlier Kingi had also allegedly approached a 15-year-old girl and her younger sister in the Bayfair carpark, and tried to get the younger girl to leave so he could be alone with her sister.
He allegedly tried to persuade the older sister, who is now deceased, to get in his van and touched her face and her breast, she said.
Mrs Sheridan said the rest of the charges related to the third complainant, who would give evidence about how when she met Kingi at age 15 he gave her a false first name and told her he was 18. They exchanged text exchanges before meeting up. Their initial sexual contacts were consensual but unlawful because she was under 16, she said.
During a subsequent encounter, when she was 17, the witness would tell the court that Kingi took her to a secluded area and forced himself on her in the back of his van before she broke free.
Mrs Sheridan said the jury would also hear from two other witnesses, who would be giving evidence about "strikingly similar" incidents involving Kingi when they were both 15.
There were no charges in relation to those incidents but they showed Kingi had strong sexual interest in young girls and a desire to try to isolate them so he could have sexual contact with them, Mrs Sheridan said.
The girl at the centre of the attempted kidnapping allegation, now aged 12, told the court a man in a blue van passed her twice before he turned around and came up beside her.
He called out to her "get in the van" and she fled down a driveway, she said.
Under questioning by Kingi's lawyer Paul Mabey QC, the witness conceded she could not be absolutely sure about the exact words she had heard.
The trial is expected to take five days.