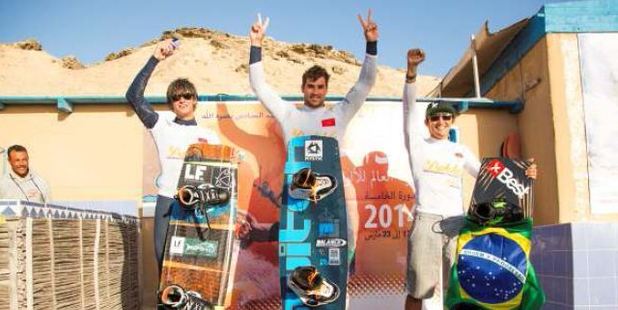 New Zealand champion Marc Jacobs stormed his way to the top in the Dakhla Kiteboarding 2014 World Cup, Morocco, at the weekend.
The Mount Maunganui born kiteboarder, also known as 'Mj 'or 'Stomper' scored the highest heat of the day - ousting the singles first place winner Christophe Tack (Belgium) in the Freestyle Double Elimination to win the event.
Strong winds reached more than 30 knots, perfect conditions for Jacobs.
The win was Jacob's first on the Professional Kiteboard Riders Association (PKRA) tour and the second top podium spot, having won the PKRA event last year in Germany.