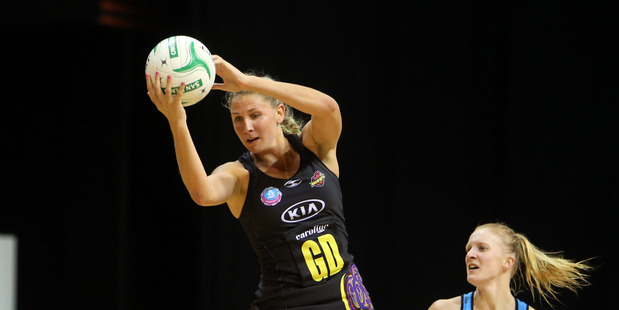 The Kia Waikato/BOP Magic scored a memorable 49-44 win over the highly rated Vixens in Melbourne this afternoon to stay unbeaten after four rounds.
The outstanding win puts the Magic on top of the ANZ Championship table and struck a massive psychological blow to the Australian teams. Magic coach Julie Fitzgerald had said the poor Kiwi record in Australia was mostly a mental problem and she pulled all the right strings in getting her team up for today's feature clash.
The win was based on a world class defensive performance from Silver Ferns duo of Casey Kopua and Leana de Bruin who between them accounted for seven rebounds to the Vixens four - crucial in the final analysis.
Replacing Laura Langman was always going to be difficult but in Grace Rasmussen the Magic have found a new star. The former Mystics midcourter was named MVP after the match and she provided so much energy from the middle. Her passing to shooters Joanne Harten and Ellen Halpenny was accurate and she received 30 centre court passes.
Captain Kopua was obviously thrilled with the win.
"I am absolutely stoked. We did not want to be a team that just won in New Zealand against New Zealand teams so we came over here and won all four quarters. To win in Australia you have to celebrate those small successes.
"It is just what Julie (Fitzgerald) said - it is the same court, same posts but it is just our attitude towards that. For us it is attention to detail and it worked."
Kia Waikato/BOP Magic 49 (Joanne Harten 28/35 (80%), Ellen Halpenny 21/26 (81%)
Melbourne Vixens 44.