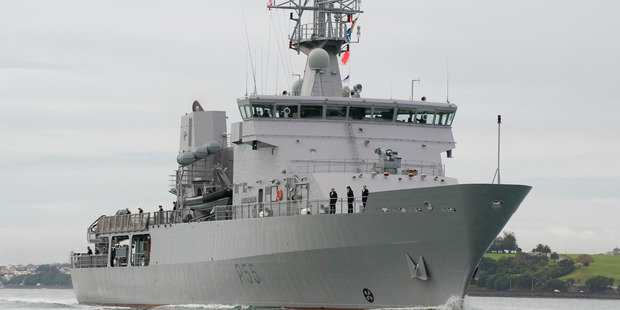 A search to find the missing brother of a Tauranga man has failed to offer more clues despite major developments last night.
Peter Blair's brother William 'Kerry' Blair has not been seen since he launched his 9m aluminium boat Erie from the Malborough Sounds on March 8.
On Sunday, the boat was found drifting 200kms off the Taranaki coast in heavy seas.
Last night the HMNZS Wellington reached the missing launch and police officers onboard the Navy vessel managed to board the Erie despite 10m swells.
Police issued a statement this morning saying missing man Kerry Blair was not onboard the Erie and there was no immediate indication what has happened to him.
The HMNZS Wellington would endeavour to begin to tow the Erie to New Plymouth today.
Because of the sea conditions its arrival is likely to be from tomorrow.
Once the Erie is back in port a detailed examination will be made to try and find some indication as to what has happened to Mr Blair.
Police are currently reviewing the search.