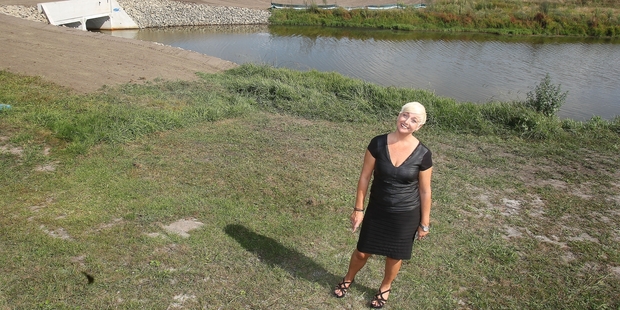 Strong demand for new houses at Papamoa and The Lakes has driven a $10 million surge in building approvals for Tauranga.
The city council issued 83 house consents, worth $27 million last month, compared with 57 consents worth $17 million issued in February, 2013.
Most consents were for the big three greenfield subdivisions of Golden Sands and Palm Springs at Papamoa and The Lakes at Pyes Pa West.
Sales have rocketed for Hawridge Developments since Palm Springs Boulevard crossed Wairakei Stream and the company began to market stages 8 and 9.
Sales and marketing representative Annemaree Crawford said 40 sections had been sold since stage 8 went on the market in December.
With only six left to sell, the company had begun "soft marketing" of stage 9, selling seven of the 33 sections.
A leading Tauranga builder, Peter Cooney of Classic Builders, said a lot of people were getting in before increases in interest rates and building materials started to kick in.
The Reserve Bank last week announced an 0.25 per cent increase in the Official Cash Rate to 2.75 per cent.
Mr Cooney said people were taking advantage of the confidence in the economy, with building supply merchants, who held their prices in the recession, increasing prices by 4.6 per cent in six months.
"People are realising this and are getting in before house prices get out of reach."
He said the building industry was in a major catch-up phase, with the market getting back to some sort of normality.
"As interest rates go up, it will ease back to steady," he said. "Steady is good, it is all that builders want."
Golden Sands market and sales manager Mark Day said 171 residential lots had been sold in 12 months. Eleven stages had been released, with two more coming on to the market soon.
He said many buyers were cashed-up Aucklanders looking for the lifestyle offered by Papamoa, with a fairly even spread of ages among purchasers.
Jim Lochhead of Lakes developer Carrus Corp said it had sold 300 sections since April last year and was well into developing stage 2.
Everyone was now waiting to see whether there would be a knee-jerk reaction to the increase in the Official Cash Rate, he said.
Building consents lodged with the council during February totalled 157, including 61 for new houses. This was up nearly 50 per cent on a year earlier.