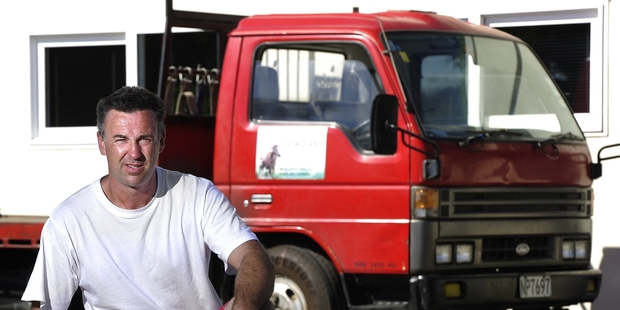 Two police cars were written off and almost $130,000 was spent fixing more than 100 police cars which crashed in the Bay of Plenty in one year.
Figures released to the Bay of Plenty Times reveal 111 Bay of Plenty police cars were involved in crashes in the 2012/2013 fiscal year 12 per cent of the national total of 926. More than $127,000 was spent repairing the Bay of Plenty cars.
Eleven pursuits in the Western Bay of Plenty in 2013 ended with either police or an offender crashing.
Tauranga man Jon Stevenson was involved in a collision with a police dog car on Waihi Rd on Boxing Day last year.
Police this week charged him with careless driving but he plans to defend the charges.
In the past four financial years, 449 police cars were involved in crashes in the Bay of Plenty. Five were written off and about $579,000 was spent on repairs.
Western Bay of Plenty road policing manager Kevin Taylor said a lot of the crashes were minor scrapes such as kerbing a tyre or backing into something.
"What would I like? None at all. Realistically, with the number of vehicles and the hundreds of thousands of kilometres we travel, my understanding is that the numbers are not out of keeping with fleets of a similar size," he said.
"You're dealing with a volatile environment the police operate in and dealing with a lot of moving parts and sometimes things go wrong."
Officer were charged with careless driving as a result of two crashes, one in 2012 and the other in 2013, but neither received any sentence from the courts.
Waikato and Bay of Plenty Police Association regional director Wayne Aberhart said the figures did not surprise.
"There's 10 police districts. I suppose that's about our share," he said. "It's a monster area so there's a lot more roads."
It was not often crashes took place while police were "cruising around the suburbs", he said.
"They do lots of kilometres. Lots of it's done under stressful driving conditions. It just shows up when one of our staff members gets charged with careless [driving] the judge throws it out."