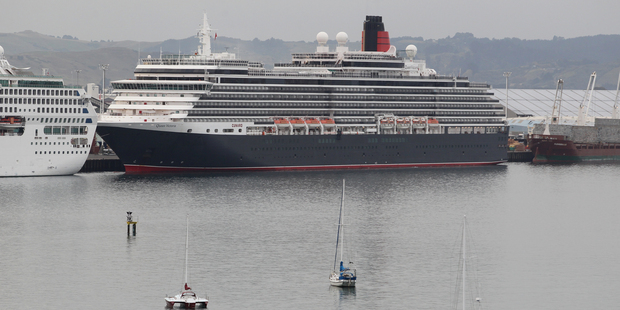 The Queen Victoria has arrived in Tauranga today in its maiden visit to the city.
The ship berthed at Port of Tauranga at 6am after sailing from Napier and sails for Auckland at 5.45pm tonight.
She has seven restaurants, thirteen bars, three swimming pools, a ballroom, and a theatre.
Also in port today is cruise liner Sun Princess.
The departure of Queen Victoria coincides with the final Pilot Bay Picnic, organised by Mount Mainstreet.
People are encouraged to pack a basket of goodies, blanket and warm jacket to farewell the 5800 visitors from the two ships as they sailed out of the harbour this evening.
A free sausage sizzle is being put on by Classic Hits, which will also offer face painting and giveaways.
Click below to view pictures taken aboard the $643m Queen Elizabeth cruise line when it visited last month.