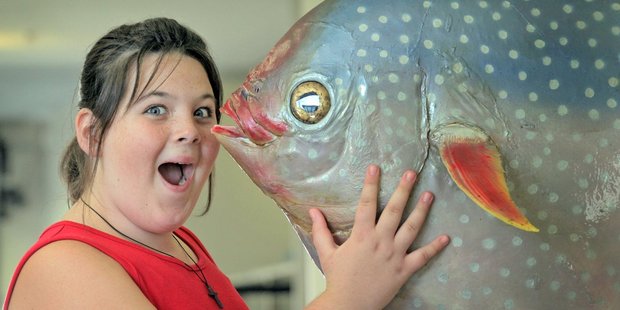 The Coastal Marine Field Station was overrun with young children looking at seahorses, crabs and fish from Tauranga Harbour yesterday.
The University of Waikato station, based at Sulphur Point, held an open day yesterday for school children to admire the creatures living in aquariums, sieve for shellfish at the harbour and take a look at creepy crawlies under a microscope.
This was a dry run to today's open day for the general public.
Station technician David Culliford spent the day showing the facilities to groups of children.
"We took them down to the boat ramp to show them a bit of sieving, then showed how we sort through the samples and the sorts of things you can find. Then we let them around the fish tanks."
Mr Culliford said the open day was an annual event but was usually for the general public, not a separate one for children.
"It's good for them to be looking at estuarine ecology and what's living in the mud. The kinds of things people can expect to see in the marine life in the harbour we can show in the tanks."
Alex Higgins, 12, was at the open day with a group of home-schooled children.
She liked learning about how the male seahorses in the tank "flirted" with the females by puffing their stomachs out.
"I thought it was pregnant then I found out it was actually flirting. I kind of thought it was dying but it was trying to attract the females, I really enjoyed learning about that.
"I also enjoyed learning that some of the shells there's actually things that are quite rare that live in them."
Alex found it all very interesting.
"I would definitely tell people to come down, it's really interesting. It's not just learning stuff, it's fun."