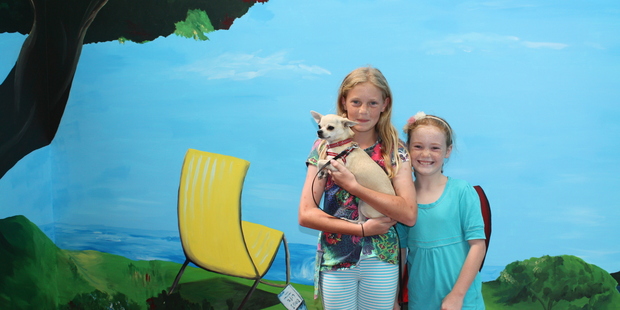 It was a bustling day at the Grange Spa Canine Resort opening day today before their official opening on Monday.
The new day spa offers "a place for your dog to relax and be pampered with shopping, behaviour, grooming and a daycare retreat all under one roof."
Owner Melissa Hartly said they had already had around 50 people through by 11.30am after a 10am start.
"We've booked in people already."