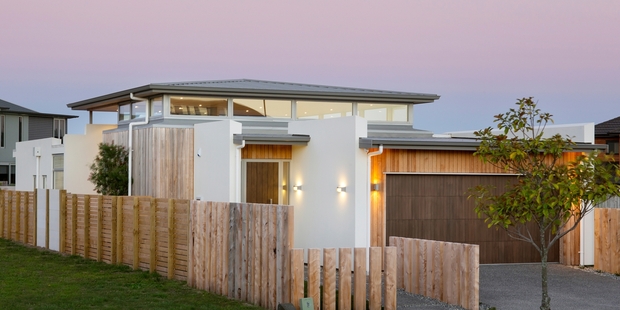 Construction is under way for the three new building companies who aim to have show homes completed at Coast Papamoa Beach in the coming months.
Meanwhile, established builder Coast Homes has just completed a 170sqm new show home designed by Bay of Plenty-based architect David Page.
According to Guy Pahor, CEO of developer Frasers Property, buyer enquiries in the development had soared with interest being fielded from buyers across the Bay of Plenty and wider North Island.
The development had captured the imagination of people wanting to relocate from Auckland, he said, with additional momentum coming from the Reserve Bank's decision to make new home builds exempt from Loan to Value (LVR) ratio requirements.
Coast Homes is now one of four building companies on site after Frasers Property invited Signature Homes, Classic Builders and Signature Homes to partner with them on the 24 ha beachfront estate.
"As the new housing boom gathers momentum in 2014, we're confident our ideal location coupled with our commitment to design excellence and quality craftsmanship from our four building partners will make Coast Papamoa Beach the first choice among home buyers," said Mr Pahor.
Classic Builders was expecting to have their show home complete in May and sales manager Mark Hooper said feedback from potential buyers had been incredibly positive, especially from the Auckland market.
"Most of our enquiries are coming from people who want to sell up their villas and move to the Bay of Plenty to retire."
Work on Signature Homes' new show home started this week with Signature owners Craig and Debbie Williams saying the location was a drawcard for many new home buyers with interested parties particularly interested in the quality of design.
Ultimate Homes' new show home, planned for completion in mid-July, would be a four-bedroom 223sqm home featuring 2.5 bathrooms, two living areas, a scullery, and an alfresco-style entertaining area.
Ultimate owners Greg and Vicki Leopold were noted for their boutique approach to architectural design.
"There's a lot of positivity out there with buyers choosing to take action now to capitalise on improving house values," said Frasers Property's sales manager Vicky Pilbrow.