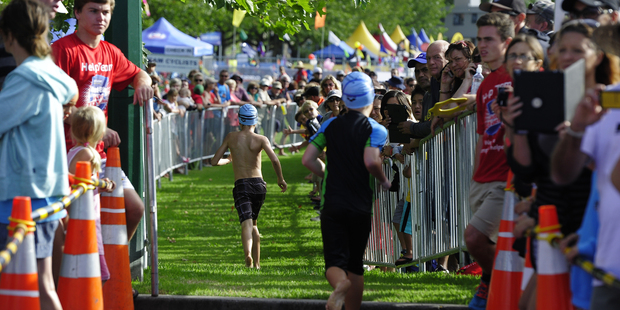 Memorial Park was home to large crowds of kids in blue t-shirts taking part in the Weet-Bix Tryathlon today.
This was the 15th year the event had been held in Tauranga and 1202 children took part.
The event started with a short swim in the park's pool, then followed on to the biking and running events on the field and along a closed off section of Devonport Rd.