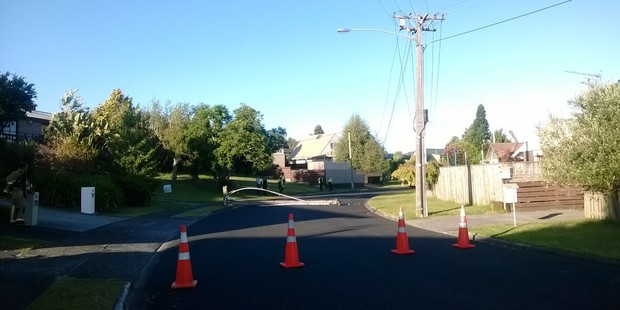 UPDATED 7:20pm: The car that is believed to have hit and knocked over a power pole in Matua has been located after leaving the site following the crash.
Police located the driver and are speaking to them in relation to the incident.
7:11pm: A Meadowland St resident told a reporter on the scene that the pole was rotten and fell down after another resident backed into it.
EARLIER: Emergency services are responding to reports of a power pole that has fallen across Meadowland St in Matua.
It is believed a car has crashed into the pole knocking it down.