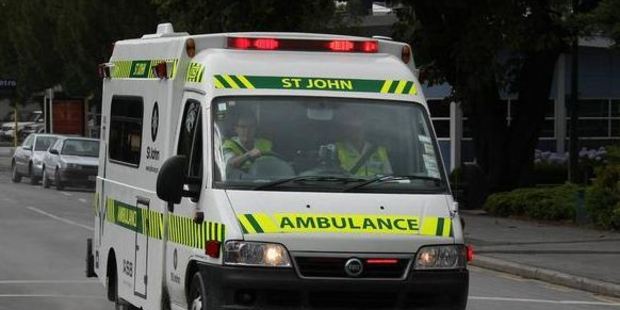 Tauranga emergency services are at the scene of a serious crash at Thornton,
near Whakatane.
About five or six people are seriously injured after a crash involving a single cab truck and a car on the Thornton Bridge, on Thornton Rd near East Bank Rd and West Bank Rd.
A Rotorua Daily Post reporter at the scene said there was chaos as police, fire and ambulance were working on those injured.
She said a baby, aged about 6 months, was lying on the bridge while emergency services treated it.
Another child, aged about 1, was also seriously injured. She said there were other patients on stretches being treated by paramedics while emergency services were working to free other injured people from the cars.
The crash happened about 2pm. There are several police officers, three fire trucks and
two ambulances present. It is understood a rescue helicopter is on its way.
The Jaws of Life were used on one of the vehicles but the occupant was still trapped
inside.
Emergency services were unavailable for comment.
Traffic was being diverted onto East Bank and West Bank Rds but
the Thornton Bridge was completely blocked.

More details to follow.