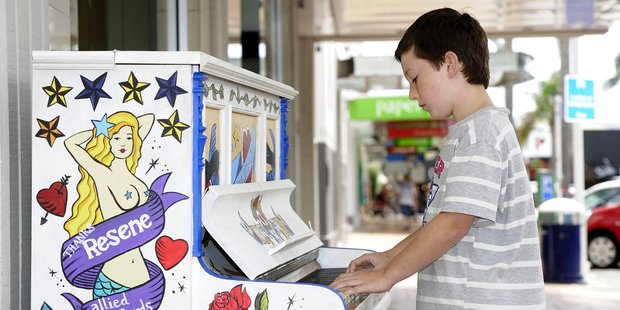 Ten-year-old Max Henderson stunned onlookers as he performed classical music on a community piano in Tauranga's city centre.
The young pianist played on a painted piano on Grey St yesterday with passers by stopping in their tracks to take photographs and video. One man yelled out ``he's fantastic'' and he shook his head in disbelief at Max's classical playing skills.
Max said he travels to Hamilton for piano lessons once a fortnight and really enjoyed playing on the street.
The piano was placed outside shops as part of a Priority One and Creative Tauranga project to inspire residents to `love our city' by inviting people to play on the painted piano for free.
The project follows a visit from international economic development and community expert Peter Kageyama last year.