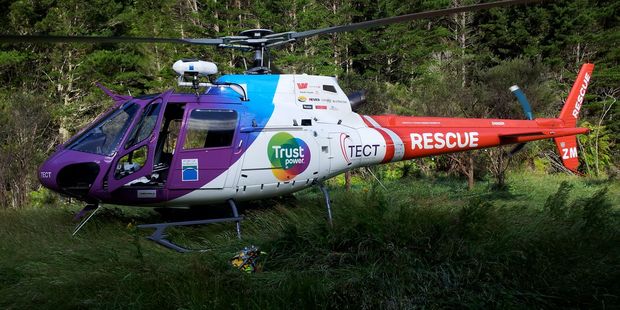 A tree-feller has been airlifted to Tauranga Hospital after receiving back, shoulder and leg injuries while working in Ruatoki.
Pilot of the Tauranga-based Trustpower TECT rescue helicopter Todd Dunham said the 39-year-old man was hit by a punga tree that was dislodged by another tree he was felling about 10.30am yesterday.
The man was treated at the scene before being flown to hospital.