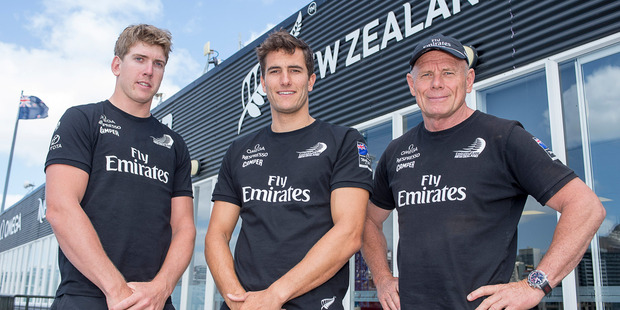 Peter Burling's dreams of sailing with Team New Zealand at the next America's Cup campaign have been realised.
The 23-year-old Tauranga sailor yesterday signed with Emirates Team New Zealand alongside his fellow Olympic 49er silver medallist, Blair Tuke.
Burling skippered New Zealand to win the inaugural youth America's Cup regatta sailed in AC45s at San Francisco last year and the young helmsman is seen as the logical successor to Dean Barker.
Burling told the Bay of Plenty Times in December that there was a good chance they would get the call up as long as it did not interfere with their next Olympic campaign.
Yesterday, it became official.
"I am really proud and excited to be joining Emirates Team New Zealand," Burling said. "I know a lot of team members from our Youth America's Cup campaign last year and it is great to be joining such a united, focused team.
"It will be a massive challenge to balance doing an Olympic campaign and this campaign, but I believe our Olympic plan to win gold in the 49er skiff at Rio 2016 is solid with a great team around us.
"Sailing different boats and combining different campaigns is not new for either Blair nor me.
"It helps to keep you fresh and allows you to transfer skills and learning from one discipline to the other.
"I am really looking forward to helping Emirates Team New Zealand bring the Cup back to NZ."
Managing director Grant Dalton said the team needed to bring young New Zealand sailors up through the ranks if it was to stay at the forefront of international sailing.
"Peter and Blair have performed with distinction internationally and have earned the chance sail with us," he said.
"Their job will be to soak up the knowledge and the experience within the team and push hard for a place on the America's Cup boat."
The next regatta for Burling and Tuke is the Oceanbridge Sail Auckland for Olympic and Invited Classes next month where they will be aiming to win the 49er class.