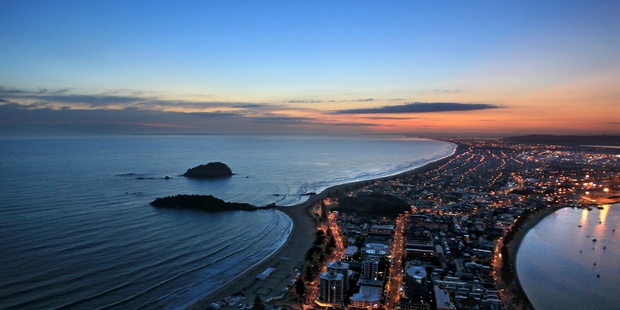 Three Western Bay locations have ranked in the top 10 holiday destinations for Kiwis in 2013 with the Whangamata township ranking top dog.
Following in Whangamata's wake is Mount Maunganui which was ranked third, and Waihi Beach came in at ninth in figures released by holiday home rental website Bookabach.
There was no change in Whangamata's popularity but Mount Maunganui boosted its position by two while Waihi Beach dropped by six.
Over the two week holiday period between December 20 and January 5, Bookabach recorded 50,397 travellers visiting baches nationwide.
Overall, the Bay of Plenty region attracted 11.3 per cent of all bookings in New Zealand.
Northland received 15.2 per cent, Auckland 13.1 per cent and Coromandel 11.9 per cent.
Bookabach general manager Peter Miles said overall, recorded rental activity was up 30 percent on last year, with 39,656 adults and 10,741 children staying at rented baches over the holiday period.
"On average, families on holiday in the Bay of Plenty had the highest number of children with them. Bookings in the region also tended to have the largest groups overall, with an average of 3.9 adults per booking, compared to just 2.5 in the Canterbury region," he said.
Mr Miles said the data could be useful for those who are already thinking about where to go next Christmas and New Year.