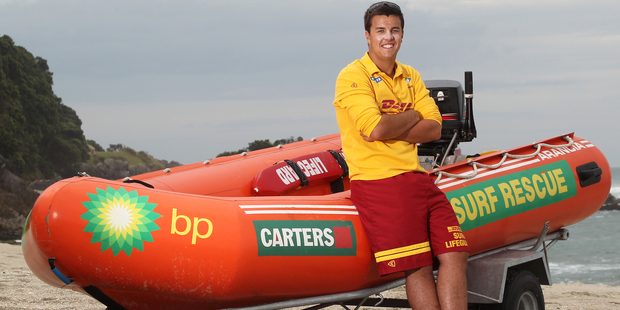 Settled sea conditions this summer has resulted in fewer rescues, Bay lifeguards say.
Despite a number of water-related deaths in the Bay of Plenty region this summer, officials say there has actually been fewer rescues and reports of people getting into trouble in the water.
Papamoa Beach Club Patrol Captain Shaun Smith said they had 50 rescues over the 2012-2013 summer and 37 of them had already occurred by this time last year.
There had been no rescues at the beach this year while Mount Maunganui had only had three.
"The last couple of years have been getting better and better but the conditions have been totally different this year.
"The rips are very small."
Mr Smith said the conditions on a beach could change quickly and people needed to be aware at all times.
He said if swimmers were not feeling comfortable, they should swim to shore or swim using a flotation device such as a boogie board or tube.
Omanu lifeguard Allan Mundy said the same conditions were being seen at his club.
"We are still seeing settled conditions but people still need to be mindful of the water.
"The surfers are going crazy with the lack of surf but it is better for the holiday period."
Senior lifeguard Mitch Ganley said they had only attended three rescues at Mount Maunganui beach since the season started on December 16.
"The first two rescues were in the first week but conditions have been pretty flat."
On Monday, a 67-year-old man had to be rescued after being found face down in the water at Pilot Bay.
The Hamilton man had been snorkelling on Monday when it is believed he suffered a cardiac arrest.
He was still in a critical condition at Tauranga Hospital, yesterday.
The incident came after three water-related deaths in the Bay of Plenty region.
On December 3, 41-year-old Catherine Hintz, of Palmerston North, was found lying on the bottom of a Greerton motel swimming pool.
Paramedics resuscitated her at the scene but she died in hospital.
On January 1, popular Tauranga lawyer and former policeman Blair Kiddle died after a cardiac arrest while diving.
On January 2, 40-year-old Aucklander Peato Ilalio got into trouble after he jumped into the sea to save his fishing rod.
His body was found metres from Kauri Point wharf.