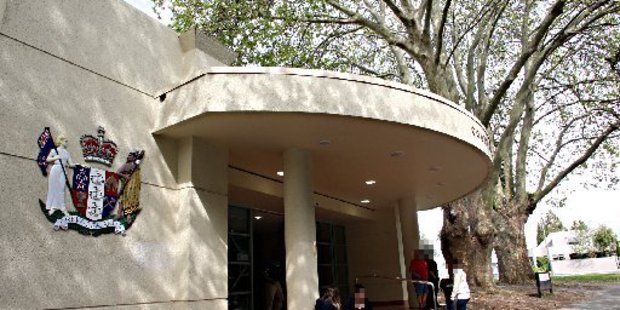 Two men accused of taking part in an armed home invasion attack on two men at a Whakamarama home, resulting in one victim losing an eye, carried a pinch bar, a set of knuckledusters and a torch, court documents allege.
One of the accused was today freed on bail.
Tama Waitai, 27, from Judea has denied joint charges of aggravated burglary, wounding with intent to cause grievous bodily harm, and injuring with intent to injure.
Waitai, who is heading to trial, reappeared in Tauranga District Court today for a bail hearing.
Police allege that on December 22 last year Waitai and Tauranga man Carl Tremayne plus two other masked intruders visited a Plummers Point Rd property and attacked the two male occupants.
One of the complainants was so severely injured he required an eye to be surgically removed.
Court documents reveal that the home invaders were allegedly armed with a torch, a pinch bar and a set of knuckledusters.
Police opposed bail on several grounds including the fact that the other two alleged intruders are still outstanding.
Judge Louis Bidois said granting bail was serious matter given the nature of the injuries to the complainants but he was satisfied he could do so subject to a raft of stringent conditions.
That included a ban on Waitai entering Tauranga unless to attend court or visit his lawyer, and abiding by a nightly curfew.
Waitai, who has been bailed to a Rotorua address, is also barred from associating with any Filthy Few Motorcycle Club members and any named police witnesses.
Judge Bidois warned Waitai that his bail would be revoked if he breached any of his conditions.
Waitai is due back in court on March 11 for a case review hearing, while Tremayne is appearing in the same court again this Friday for his bail hearing.