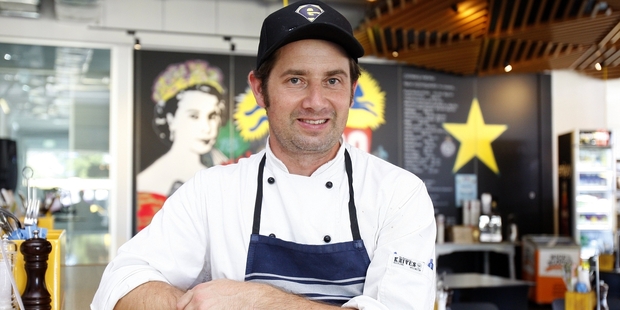 Eateries are using anonymous online review sites to covertly attack their competition, a local restaurant owner warns.
Online review sites have enjoyed increasing popularity in recent years, but controversy around their legitimacy and capacity for baseless, anonymous slander are putting more diners off.
Elizabeth Cafe and Larder owner Andrew Targett said the anonymity of the reviews meant the competition could take advantage by posting a negative review. He said this had occurred once in a review of his own business.
If someone posted something scathing, Mr Targett would respond, but otherwise there was no time to respond to every post.
Online reviews of various Tauranga establishments revealed frustrations about rude service from "mafioso" staff, and meals a "teenager would cook".
"The owner/manager spent most of his time 'fluffing' around a table of young ladies sitting next to us which one can only assume was his attempt at disguising the poor quality food and sevice (sic)," one disgruntled customer wrote.
Another comment got personal.
"I tried to attract the attention of a rugby joke sort of bloke twice who appeared to be the owner but he seemed too busy strutting around his wee empire to bother to talk to a guy who was paying for his way."
Which provoked the owner to respond.
"I do not appreciate the 'snide' comments about individual staff members, and generalised statements about their physical appearance or intellectual capabilities - comments like this in any situation are never appropriate."
Another restaurant's customer claimed a waitress swore at him when he requested tartare sauce.
Hospitality New Zealand Bay of Plenty chairman Clayton Mitchell, who owns Mount Mellick and Ivory Boutique and Restaurant and Bar, said he did not set much store by online reviews and thought most people relied on word of mouth for their restaurant choice.
He did not know of rival restaurateurs placing anonymous reviews, but said it would not surprise him.
"There's some pretty tough competitors out there who take any marketing advantage they can get."
Mr Mitchell said if there were two or three similar reviews online he would take that into consideration, otherwise anonymous reviews should be taken with a pinch of salt.
Restaurant Association NZ national president Mike Egan said online review sites had grown hugely in recent years.
But concern around the legitimacy of some reviews was pushing people back to word of mouth as a more reliable source.
"There are so many fake reviews. I read a review the other day where someone claimed the side dishes were deep fried in butter. You actually can't deep fry in butter because you can't get it up to that temperature."
It was more helpful for both parties if a complaint was lodged at the time, so the restaurant experience could be put right, Mr Egan said.
"You go to America and you go to a restaurant not to your liking ... you say, 'My steak's too well done', and you get it fixed. In New Zealand we have a bad experience, don't say a single thing and then get home and anonymously post an online review."
There was a tendency by some to abuse the sites, so reviews should be taken seriously, he said.
"If we were to become held hostage to all of the reviews and react every time ... you wouldn't know what to do."
Owner of Palmerston North cafe The Tomato, James Pettengill, caused a stir defending his establishment online. "Before you take your opportunity to soil our good name with your petty little contrived review, you may like to first look at our menu before you cook up your fake review ... Go jump in the lake!" he wrote to one customer's post.
Another response, in which he reviewed a "menopausal" customer, was similarly blistering.
"This customer's sense of entitlement may stem from a spoilt childhood where she was immediately provided with everything she demanded, now after years on her own in the real world she has morphed into a female Golem."
Mr Pettengill has been accused of lashing out unfairly at his customers, but argued he had a right to reply.
Last year's American Express Dining Survey found more than one-third of New Zealanders who used social media to rate their dining experience posted online within hours of the meal.
The survey also found those who dined out the most frequently were the most influenced by online restaurant reviews. The Bay of Plenty Times Weekend attempted to contact two online review sites but neither responded.