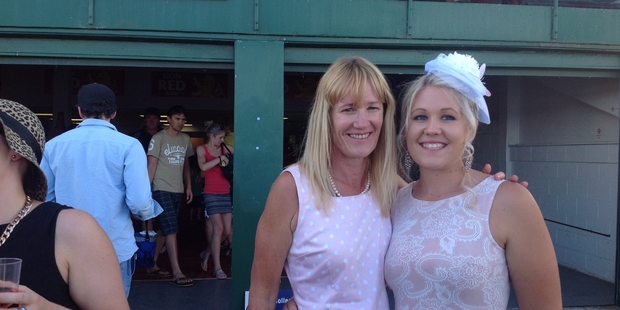 A day at the races yesterday doubled as 23-year-old Ashley Stanbridge's 23rd birthday party, with family coming from all over the Bay to clink glasses.
"It was an amazing day, it was all about family and friends,'' the ABC Tauranga childcare worker said.
Two decorated gazebos and a bar leaner were set up to ensure her family made the most of the gala atmosphere at yesterday's hugely successful Tauranga Racing Club meeting.
Looking stunning in a dress she bought especially for the occasion, Ashley did not even mind missing out on a winner from the eight races.
"I got tips from the family but not the right tips."
The idea to celebrate her birthday at the races came after attending an enjoyable Christmas meeting.
"I liked it that everyone could come for a few drinks and a bit of fun in the sun."
The luckiest person in their group was Jamie Shirley. The former Cambridge man, who was holidaying from Melbourne, ended up $100 ahead after the last race.
Club president Roger Hills said the crowd of more than 10,000 people was a record attendance for the January 2 meeting..
The family atmosphere generally meant that the club did not have alcohol issues.
"People have a few drinks but we don't get the element that gets over-intoxicated," Mr Hills said.