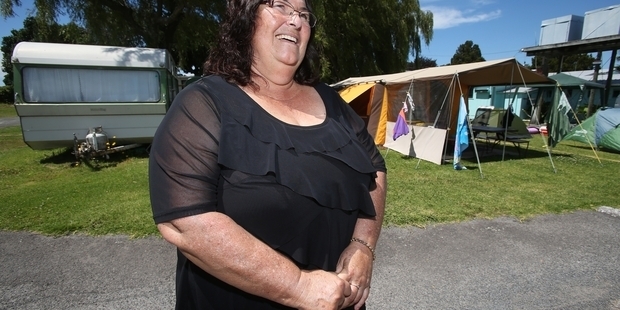 A campsite which has banned adults and families in favour of those who are "young, dumb and full of beer" has been slammed by police and an alcohol abuse expert.
Silver Birch Holiday Park has created a "teenage heaven" where more than 210 under-25s have set up tents in what has been nicknamed "Alcohol Alley" to celebrate New Year's Eve. Park managers Allan Sherson and Richie Robin say they're giving the youngsters a safe environment in which they can enjoy themselves. They have four security staff working shifts, fenced off the camp, and patrols for underage drinkers.
But others are concerned it's encouraging binge drinking and lacks proper supervision.
"It is grossly irresponsible," said Professor Jennie Connor, head of Preventive and Social Medicine at Otago University in Dunedin.
"To explicitly exclude adult supervision just seems outrageous. It's a publicity stunt ..."
A senior sergeant at Tauranga police station said police hadn't heard about the plan but were concerned.
Tauranga and Mount Maunganui are traditional New Year's Eve hotspots.
Ms Robin accepted her Tauranga campsite always gets "the odd idiot", but people were generally well-behaved and she didn't expect any hassles tonight. "We get parents all the time saying, 'thank you, at least we know our kids are safe and that you're being responsible and looking after them'."
APNZ