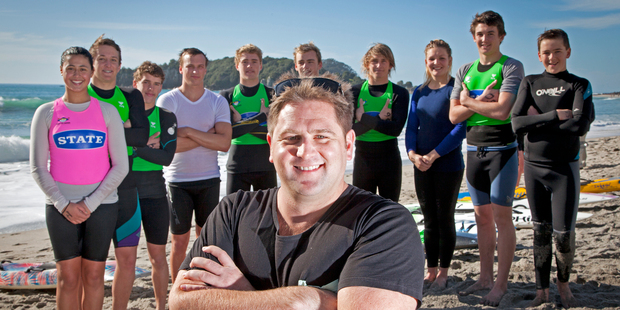 Papamoa swimmers will be looked after even better this summer thanks to a donation to the Papamoa Surf Life Saving Club.
The Mazda Foundation donated more than $4100 to the club which will enable them to purchase four portable radios.
Papamoa Surf Lifesaving Club funding manager Shane Smith said the radios would increase the capability of the patrol and enable them to link to the Coast Guard and other emergency organisations.
"We have a pretty big task on our hands at Papamoa Beach with the patrol [stretching] over 13km of beach, we are the longest stretch of beach patrolled by any club in New Zealand," Mr Smith said.
"The grant from the Mazda Foundation will help to improve our patrol's capability by increasing communication between the team and also to other emergency services helping to ensure that residents and visitors to Papamoa Beach stay safe over the summer months."
The club was established in 1990.
The club has grown to 662 members and attended 50 rescues last season alone.