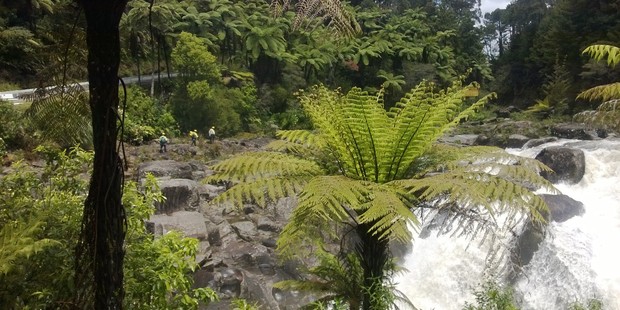 Three girls had to be airlifted by helicopter from a rock in the middle of a river near McLaren Falls this afternoon.
The girls became trapped on the rock on the Wairoa River, near McLaren Falls.
A reporter at the scene described the rescue as dramatic. She said there were large trees on either side of the rock which the helicopter had to navigate around.
The three girls were rescued a short time ago. It is not yet known if any of the girls need to be treated in hospital for any injuries.