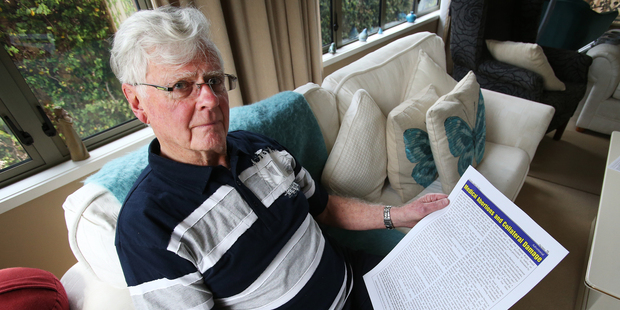 An anti-abortion group has appealed an Advertising Standards Authority decision which found an advertisement it commissioned instilled unjustifiable fear in a socially irresponsible manner.
Last month the authority upheld a complaint about a two-page Voice For Life advertisement encouraging pregnant women and girls considering abortion in Tauranga to seek support from pastors before making their decision. The advertisement featured in the Bay of Plenty Times, Bay News and other media in August and listed the names of 25 pastors offering support.
Yesterday, Voice for Life Bay of Plenty Charitable Trust chairman Don Brebner confirmed the group has appealed the decision. He said he was unable to comment further on the appeal, because a result was yet to come.
The authority found a section of the advertisement, titled "Medical abortions and collateral damage", presented extreme cases "in an alarmist and misleading manner that went beyond the provision of robust opinion".
The majority of the board said the tenor of the advertisement was likely to unjustifiably cause fear among women who were considering the procedure.
Abortion Law Reform Association member and past president Dame Margaret Sparrow said the organisation would make a submission to the authority in response to Voice For Life's appeal.
Because of this, Dame Margaret was unable to comment further until the matter had reached a conclusion.