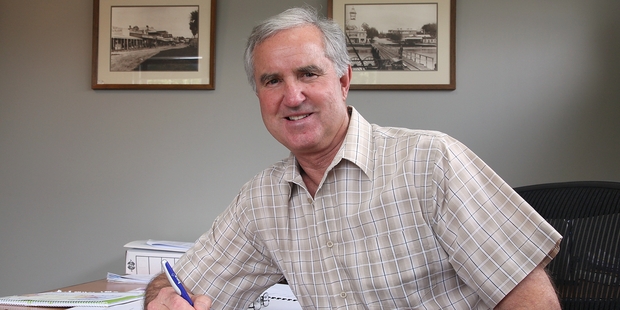 More than $7000 of grocery vouchers bought at a charity auction have been donated to the Tauranga Community Foodbank.
The Hillsdean Charitable Trust paid $9000 to buy $7500 of Pak'n'Save vouchers at the CIB Charity Auction and has now given them away.
Trustee Tom Roper said he bought the package with the intention of using the vouchers to support the foodbank.
"It is the time of year that we've got to think of those less fortunate than us," he said. "It's just another one of those many, many worthy causes. If you try and put yourself in their situation, it must be very difficult, especially around Christmas."
The businessman and philanthropist said he and the trust usually preferred to keep out of the limelight but were happy to help with the Bay of Plenty Times Christmas Appeal for the foodbank in the hope of encouraging others to support it.
"It's a damn good job the Bay of Plenty Times is doing," Mr Roper said.
Foodbank chairman Mike Baker was thrilled to hear about the generous donation. "It's fantastic any donation of any size. A dollar is more than what we had yesterday but to receive food gift vouchers for $7500, it's a huge boost to the appeal. Let's hope the other organisations in Tauranga think that the foodbank is worthy enough to donate to," he said.
Mr Baker said the vouchers would probably be used to buy basic supplies once the appeal was over. "Once we've got rid of the supplies that are piling in from the campaign we'll be using them to buy baked beans, toilet paper and anything that's on special," he said. "I would like to be in a stronger position to buy baby products and personal hygiene products."
The donation is by far the largest since the appeal began and takes the total amount of cash donated to about $10,800.
Bay of Plenty Times staff and family members collected 572 items during the first can drive in Arataki on Tuesday night. Each item is valued at $1.50.
Almost 700 other items have also been donated since the campaign started almost two weeks ago taking the total to $12,702.
Two more can drives will be held in Greerton and Otumoetai during the coming weeks. The appeal runs until December 20.