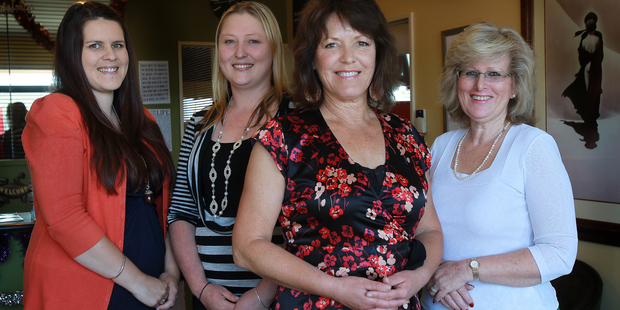 A Tauranga business is making a $1000 donation to the Foodbank in lieu of their end of year food and drinks.
Barnard Property Management managing director Helen Barnard presented a $1000 cheque to the Bay of Plenty Times Christmas Appeal yesterday and will also be collecting non-perishable items for the Foodbank.
"Normally I put on drinks for clients and tradesmen at the end of the year. This year we have decided to go a bit more with what Christmas is usually about.
"We have also asked for food and monetary donations in our newsletter.
"I'm picking it will go very well."
A large wicker basket now sits in the front office of the business to collect food donations and Ms Barnard hopes she will be able to take a load to the Foodbank at least once a week.
"We wanted to change our focus this year. Instead of eating and drinking our heads off, we will be getting into the spirit of Christmas. Between our landlords and our tenants we have close to 500 clients. If we could get them all to donate even one can, that would be so appreciated, or even Christmas treats like bags of lollies they can give to the kids."
Ms Barnard said that, as property managers, she and her staff saw a lot of families struggling over the Christmas season and this was an opportunity for them to help where they could.
"Up until this year, I've done a secret Santa where we all get together and think of a deserving family who needs extra help, and have given them a grocery voucher. This year we decided to spread it out a bit more."
Ms Barnard hoped other businesses would also come on board and donate to the Christmas Appeal.
Foodbank chairman Mike Baker said $1000 went a long way at the organisation. Not only could he use it to buy food for the families, but donations helped pay for their power and the vehicle they used to pick up and drop off food.
He said it was the third major monetary donation received for the appeal.