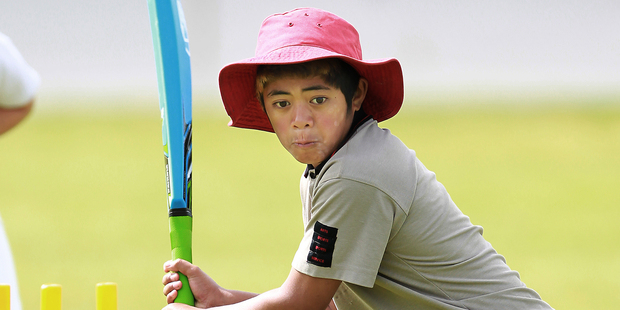 About 150 young cricketers converged on Blake Park and Bay Oval yesterday to battle it out in the colours of the world's best international teams.
The carnival atmosphere and fine conditions produced a thrilling brand of little kid cricket, with the leg side in particular getting a working over by a succession of sloggers oblivious to the presence of the technically-sound but injured New Zealand batsman Kane Williamson in the nearby grass nets.
St Thomas More Catholic School, dressed in the colours of India, chased down Greenpark School's (South Africa) total of 56 in the final, with Adam Fowler the pick of all the bowlers on show with figures of 3/0.
Te Ranga Primary School won the fair play award while Pillans Point School, complete with dreadlocks and rastafarian styling, scooped the best dressed category as the West Indies.