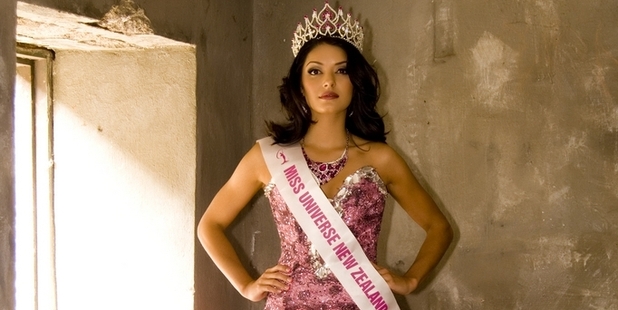 Tauranga's Miss Universe hopeful has missed out on winning the annual beauty pageant.
Last month Holly Cassidy, 22, was crowned Miss Universe New Zealand. The former Tauranga Girls' College student arrived in Russia on October 22 and since then has filmed a variety of segments for the show, undertaken publicity work and been through numerous photo shoots, fittings, styling sessions and rehearsals.
In between she has managed brief sightseeing trips to Red Square and the Bolshoi Theatre.
The final of the competition was held on Saturday night Russian time, but Ms Cassidy missed out on the crown.
A 25-year-old Venezuelan, who appears on TV in her country and is an accomplished flamenco dancer, is the new Miss Universe.
Gabriela Isler was crowned at a sprawling exhibition hall on Moscow's outskirts. Patricia Rodrigues of Spain was the runner-up. The panel of judges was led by musician Steven Tyler.
Earlier this week Ms Cassidy told the Bay of Plenty Times she had formed friendships with other contestants, including her roommate Miss Israel and Misses Sri Lanka, Guyana and Korea.
"The other contestants are all really beautiful girls with lovely personalities.
"I was blown away by how these girls treat each other, everyone has respect for each other."
The Bay of Plenty Times could not contact Ms Cassidy before this publication went to print but her mother Michelle Betts said she was very proud of how far her daughter got in the international competition.
"The whole experience has been awesome for her.
"She did very well and I couldn't be prouder."
Ms Betts said Ms Cassidy was due back in New Zealand this week.
"She has a couple of long flights ahead of her but I am hoping I will be able to see her next weekend."