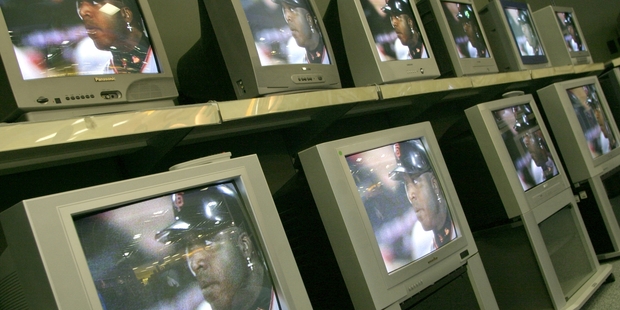 Advocates for the elderly are worried some members of the older generation will be left behind when Tauranga enters the digital switchover next month.
Western Bay of Plenty Grey Power president Christina Humphreys said there were concerns about the television transition to digital for some of the organisation's older members, who already struggled with new technology.
"We try to have everyone's emails but really, only a third of our members have any email or computer," she said.
Western Bay Grey Power has about 1200 members.
"A lot of it is they just don't want to know. It's all too hard," Mrs Humphreys said.
"There's a lot of go-getters out there happy to learn but I know of some who feel it's all too much."
Age Concern national president Evelyn Weir told the Bay of Plenty Times that because most older people were on fixed incomes, they did not have the luxury of being able to pay extra costs, such as buying a new television or decoders when the traditional analogue network is switched off on December 1.
Mrs Weir said many older people were already under financial pressure from power and gas bills, the cost of basic ingredients for a healthy diet, GP fees and the cost of dental care, eye care and hearing aids.
While people with computers and internet access could watch television online, people without might have to go without, she said.
But Going Digital national manager Greg Harford said the organisation could provide the equipment, installation, training on how to use it and access to a technician to some pensioners free of charge.
"It's not a subsidy, it's a full service," Mr Harford said.
Going Digital is part of the Ministry for Culture and Heritage and is designed to help people in the television transition.
"Essentially, if people meet the criteria and don't already have digital television, they can ring us up. We will do it for them," Mr Harford said.
Going Digital had written directly to people who might be in need of assistance to let them know of their options, he said.
Mr Harford said it was only 19 days until Tauranga went digital and he encouraged people to phone urgently if they did not have digital television and thought they might qualify for aid.
Freeview general manager Sam Irvine recommended anyone on a tight budget put money aside each week to save up for the digital switchover.
Most homes already had a Sky dish or UHF aerial in Tauranga, he said, "so in terms of affordability being a cost, there's no need to buy a new television".
Mr Irvine said Going Digital found about 85 per cent of people were either installing equipment themselves or getting friends or family members to.
A survey of a dozen council pensioner flats on Friday found every resident spoken to either had a decoder box or new television.
Television goes digital on December 1.