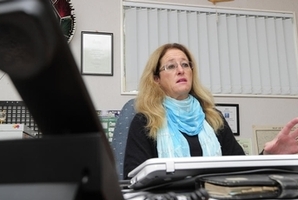 Kaimai ward councillor Gwenda Merriman was unanimously voted deputy mayor at the inaugural meeting of the Western Bay of Plenty District Council.
The meeting to swear in the mayor, councillors and community board members and elect the deputy mayor, community board chairs and committee chairs was held in Katikati yesterday.
Mayor Ross Paterson said he was pleased with Ms Merriman's appointment which was testament to her strong contribution over the past three years as Kaimai ward councillor and as previous chair of the risk and assurance, long term plan and annual plan sub-committees.
"Gwenda's expertise, particularly in the area of economic development, has added significant value to the council," he said.