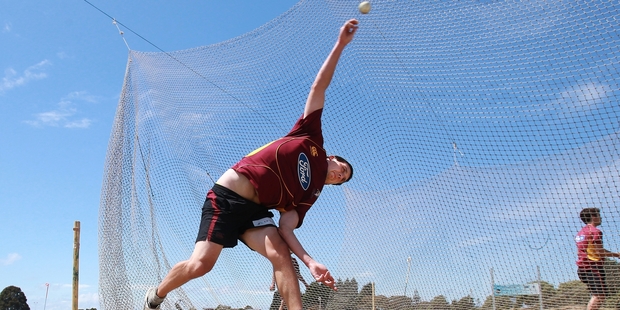 The next crop of young Northern Districts spin bowlers have been treated to an appropriately named spin bowling master class at Mount Maunganui's Bay Oval.
Members of the association's U19 team travelled from as far as Northland to strut their stuff in a range of open wicket-simulated scenarios against some of the area's finest young batsmen.
"This is a spin camp that was initiated by our spin bowling coach Cliff Dickinson along with myself, and obviously having Daniel Vettori involved is fantastic," said Knights coach James Pamment.
"We've also got Kane Williamson involved and Scott Styris will be here for the white ball aspect of it. It's about sharing knowledge and the old mixing with the new.
"That's what we are all about here at ND, we're all one big family. It will be a great experience for these younger boys to tap into this knowledge and to share a bit of knowledge.
"It's also good for us to see these guys in this sort of environment as well.
"We've worked hard and are fortunate we have a good young group of young spin bowlers. We've got a passionate guy in Cliff who keeps his eye on them and obviously to get Daniel Vettori here is outstanding."
Even with the absence of Corey Anderson, Tim Southee and Anton Devcich due to Black Caps duty, the initiative saw the young spinners train in the presence of Trent Boult, Scott Styris and Kane Williamson while a number of the Knights squad trained in the grass nets.
Pamment said the side was lucky to have a second home away from Hamilton's Seddon Park.
"You go wherever the facilities allow you to go. The Bay Oval is a great facility and every time we have asked [Bay of Plenty Cricket Oval turf manager] Jared Carter, he's managed to come up with something so I guess it's what's available. The Seddon Park facility is not available outside of game time so we are extremely fortunate that we've built up this relationship. They've provided everything we have asked for couldn't be more delighted with it."
The T20 squad for two warm- up games with Auckland was to assemble today ahead of four HRV Cup matches, following the side's draw in the opening round of the Plunket Shield.
Pamment was pleased with how young Otumoetai Cadets batsman Joe Carter looked in his first class debut, which yielded scores of 48 and 34.
"Joe Carter looked really comfortable. He looked tight and compact and certainly from a mental point of view it looked like something he had been doing on a regular basis.
"He can be reasonably happy with his debut while being a little disappointed he didn't kick on in either innings."