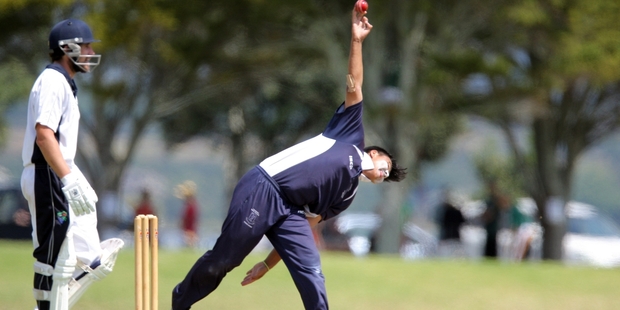 Waikato Valley Development were chasing a rare win against their Bay of Plenty counterparts when the two sides met in the first round of the Northern Districts second eleven competition on Sunday.
The Bay side took first use of the wicket at Smallbone Park in Rotorua and were quickly in trouble, falling to 27/4 inside half an hour.
Waikato Valley, boasting a number of first team players along with some promising young secondary school talent, bowled well on a deck that offered a bit to the new ball.
A captain's knock from Ben Guild turned the momentum, but when he played all around an off break to be bowled for 42 the Bay side stalled somewhat.
That made the score 90/5, which became 130/8 when Mount Maunganui batsmen Hayden Byrnes' mature hand came to end on 44.
A second fightback, this time led by Chris Atkinson and Andrew Gibbs, restored some credibility but 171 always looked like a below par score on a flat deck and large outfield.
Requiring a run rate of about 3.5 runs per over, Waikato Valley were quickly on track for a rare victory over the Bay team. However, the Bay bowlers struck back and at 77/5 the home side were well and truly back in the match.
A determined effort by the Waikato Valley batsmen, highlighted by a beautifully paced innings from Carl Swartz, got the visitors home with three wickets in hand and three overs to spare.
Bay of Plenty 171 (Hayden Byrnes 44, Ben Guild 42; R Laidlaw 4/27) lost to Waikato Valley 172/7 (C Swartz 48no; James Boyd 2/33, A Gibbs 2/52).