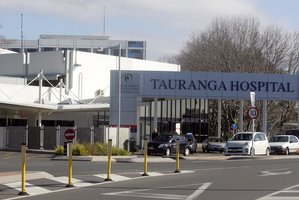 In a bid to enhance its operation and reliability Tauranga Hospital's Clarke St Carpark lift will be having major electrical and drive systems upgrades.
The work will be carried out between Wednesday November 6 and Wednesday December 11.
Between these dates the lift will not be available for use.
Bay of Plenty District Health Board facilities manager Robin McGhie said the closure would have an impact on people visiting the hospital, particularly those who use the carpark and who are unable to use the stairs.
"To help people who are unable to use the stairs, we are operating a regular shuttle service up to the hospital main entrance."
The shuttle service will operate to and from the Clarke St carpark from Monday to Friday every 15 minutes from 7.15am with the last run at 4.15pm. Additional car parking for people with disabilities will be provided in front of Jacaranda House on the hospital's Cameron St carpark while the lift is closed.
"We apologise for any inconvenience during the closure, but this work is essential," Mr McGhie said.