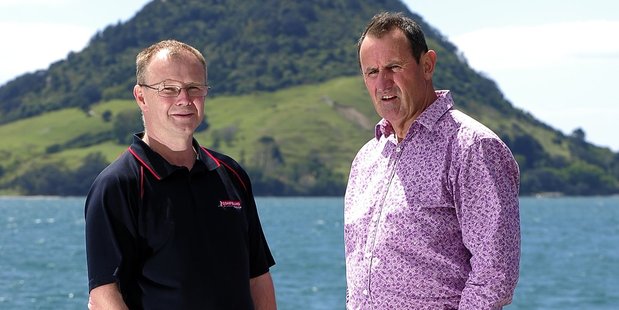 A new amphibious rescue boat will be operating out of Tauranga before the end of the year, thanks in part to an $80,000 donation by Tauranga police.
The Tauranga Police CIB Charity Auction presented seven local charities yesterday with their share of $280,000 raised.
Tauranga Coastguard and Foundation for Youth Development have each been given $80,000. Tauranga Special Olympics will receive $22,500 and Papamoa Surf Club $25,000.
Te Puke, Welcome Bay and Beachhaven Community Centres get $22,500 each and $5000 will also go to Mount Intermediate for its help during the event.
Tauranga Coastguard operations manager Simon Barker said the new boat would give the service access to parts of the harbour that were previously difficult to reach.
The seven-metre-long boat, which has wheels that can be lowered, will allow Coastguard personnel to get to areas too shallow for most boats. "There's been a number of instances where we had to get out and start wading," he said.
The $250,000 boat would have been useful in instances such as the search for drowning victim Shaun Hogarth, helping people whose boat had run aground and getting access to rivers and the Maungatapu area at low tide, Mr Barker said.