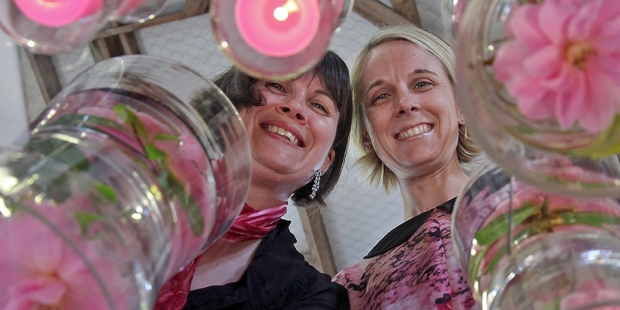 Art went under the hammer last night to raise money for a Tauranga breast cancer support service.
Local artists commissioned and donated paintings to raise money for Breast Cancer Support Service Tauranga Trust, as part of Breast Cancer Month.
This is the second year the event, sponsored by More FM, has been held.
Mediaworks Tauranga operations manager/marketing Jolene James said the company hoped to top the $6000 raised last year.
"Every dollar from every painting sold is donated to the trust. They are all original works by local artists who want to support something they see as a great cause. It's one of our favourite charities to support."
More FM breakfast announcers Bel and Brendon hosted the event at the Cargo Shed. Blair Cashmore from Bayleys Realty Group was auctioneer.
Last week's HOT (House of Travel) Pink Walk raised $10,615.60. The included all entry money and donations on the night.
Breast Cancer Support Service Tauranga Trust co-ordinator Lea Lehndorf said this equalled 2123 people taking part, "but bearing in mind children under 10 are free, there were more there on the night".