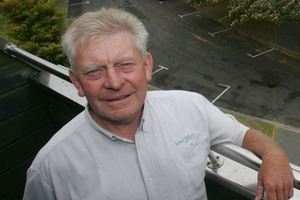 Newly elected Western Bay of Plenty District Councillor Graeme Crossman has resigned citing unexpected business developments rendering it impossible to commit the necessary time and contribution required for the position.
Cr Crossman was elected as one of four councillors to the Maketu-Te Puke Ward with 1514 votes in the Local Body Elections on 12 October 2013. His resignation triggers an extra-ordinary vacancy and a by-election.
Cr Crossman said unavoidable commitments as a result of changed circumstances for his family tourism business and the need for considerable overseas travel meant he could not make a credible contribution to council.
Western Bay Mayor Ross Paterson said he fully understood the dilemma faced by Cr Crossman in view of his changed circumstances and it was far better to have made the decision to resign immediately rather than later in his term.
However Mr Paterson said he was looking forward to the contribution Cr Crossman's business, marketing and innovative skills would have brought to the new council team.
"I wish Graeme all the best with his exciting business prospects. Meanwhile we are moving forward with the new team on Council and I look forward to Graeme's seat being filled as soon as possible."
While a by-election in the Maketu-Te Puke Ward will be at a cost, this will be minimised by merging it with the by-election that is already required for the Waihi Beach Community Board due to insufficient candidates standing for election.
Council will be holding the Maketu-Te Puke Ward by-election in conjunction with Waihi Beach Community Board by-election on Tuesday, 11 February 2014.
In total 13,630 electors (10,961 in the Maketu-Te Puke Ward, 2,669 in the Waihi Beach Community Board area) will be receiving a voting pack for the by-elections.
The estimated cost of the by-elections is $28,700 + GST, or $2.10 + GST per elector.
Under the required timeframe of the Local Electoral Act the earliest a by-election can be held is 10 February 2014.
The timetable for both by-elections is:
• Monday 18 November 2013 - Nominations open/roll open for inspection
• Monday 16 December 2013 - Nominations close/roll closes
• Monday 20 January 2014 - Post out voting packs
• Tuesday 11 February 2014 - Close of voting (noon)