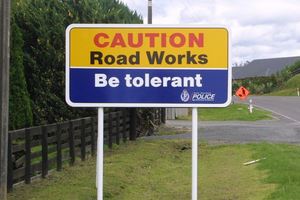 Motorists are being warned that as part of the New Zealand Transport Agency's Tauranga Eastern Link project, there will be traffic changes taking place between Te Maunga and Bruce Road along State Highway 2.
These traffic changes are required to allow the final stage of the piling operation for the Mangatawa interchange to commence on the existing SH2.
The changes will come into effect at 6pm tomorrow through to late evening, temporary traffic management will be in place on SH2 in preparation to move traffic onto the new lanes at Mangatawa.
The Transport Agency is warning motorists to drive with care and to expect minor delays.
This work is weather dependent, and if wet, the work will be undertaken on subsequent days.
The Transport Agency thanked motorists for their patience and ongoing co-operation while construction on the Tauranga Eastern Link project continued.