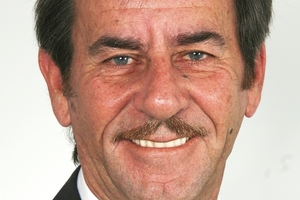 Tauranga's ousted councillors have blamed debt and low voter turnout for their removal but one believes the result indicates the time is ripe for more than a bunch of "white middle-aged men" inside chambers.
Former deputy mayor David Stewart and councillors Terry Molloy, Tony Christiansen, Larry Baldock, Murray Guy, Bill Faulkner and Wayne Moultrie have failed to be re-elected for the next term in this year's local body elections - marking the biggest shake-up of Tauranga City Council in more than 20 years.
Mr Stewart said he was surprised there was such a large shake-up but the council was due for it.
"Many of us were white middle-aged men sitting around a table. The time was probably ripe to get some new, younger people coming through," he told the Bay of Plenty Times.
Mr Stewart said he would be intrigued to see how the chairmanships of some committees would be run, but he wished the new council well.
"I think there's a mood for change out there and I think we are seeing a rejuvenated council with younger members being elected and also more women, which is quite a good thing. It provides some succession planning for the future and there's always room for new blood."
Mr Christiansen said he was saddened he would no longer be involved in projects such as the proposed city hotel and revitalisation of Tauranga's central business district.
"Personally I'm disappointed I didn't have the opportunity to use the experience of what I've learned over the last three years for the next three years," Mr Christiansen said.
"I think we did some good things in the last term, especially the Pilot Bay Boardwalk and the downtown waterfront."
Mr Christiansen congratulated Mayor Stuart Crosby and the new councillors but felt his removal could have been the result of low voter turnout (35.5 per cent), which he believed tended to favour newer candidates, he said.
Mr Molloy also commented on the low voter turnout but said it was likely concerns about the council's level of debt were the nails in the coffins for himself and his fellow colleagues not being re-elected.
"There was a lot of misinformation around the debt that created a lot of concern and fear . . . that fell on very fertile ground and it just grew," he said.
Council's debt is officially recorded as $380 million but candidates in the lead-up to the elections alleged debt levels of up to $500 million.
He believed it was going to be a hard road for the mayor and chief executive to keep things moving.
Mr Baldock did not attach much importance to his decision to switch from the Otumoetai/Pyes Pa Ward to contest one of the four at-large seats. He did it to ensure at least one new face was elected on to the council and to get rid of one of the at-large incumbents - he was taking aim at Murray Guy and Rick Curach.
It turned out that he need not have bothered because not only did he lose but nearly all the rest of the at-large incumbents did too, except for Councillor Curach. "I don't think my tactics had a lot to do with it," he said.
Barring a surge in late votes, his choice for the Otumoetai Ward's new face, Richard Kluit, also looks like failing to win a seat.
Mr Faulkner refused to comment. Mr Moultrie and Mr Guy could not be reached.